Mark has been our financial adviser for about 10 years.  Over the years we have developed a high level of trust for Mark's integrity, knowledge and wisdom. This trust has developed through his approach to our planning meetings. He listens attentively to our personal circumstances and those of our family and applies this in his advice to us. We feel that he is genuinely interested in us as people, not as clients.

We feel assured that his advice is being tailored to our aspirations and that it is not just some pro-forma corporate model. His advice is always directly related to our situation at the time. He has never attempted to give us advice which may in any way be seen to be illegal or unethical.

We are not financial wizards and rely on Mark to keep us informed of changes arising from the market and government policy.  He is able to explain these, with the aid of his whiteboard that he seems to have a fondness for, in simple terms that we can understand.  He uses English not technical language.  He relates everything to our personal situation and explains how it relates to us.  He will spend as long with us as is necessary for him to feel comfortable that we are comfortable with his advice.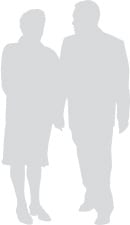 Waramanga ACT