We have been clients of Mark Connell's for several years. We are more than happy to support Mark in his new venture and have no hesitation continuing with him for our financial advice.  We have found Mark to be friendly and approachable and always has a genuine interest in our personal, as well as financial, affairs.

Mark understands our financial requirements and lifestyle priorities and is always quick to follow through with action after consultations with us.  Having a personal relationship, not just being a number in a large firm, and having input into our financial affairs, are what we value most.

With Mark there are no issues of indiscretion and we have found his honesty to be beyond reproach. We have no hesitation in recommending Mark as a financial adviser, we wish him well new in his new business.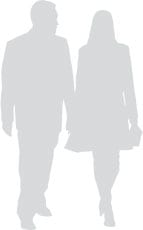 Kingston Foreshore ACT